The Spezzie Development
On the cosmopolitan and easily accessible island of Spetses and only a 10 minutes walk from the bustling port of Dapia, stands the Spezzie complex of seven, recently constructed, fully-independent luxury summer homes each with its own swimming pool. Each one of the houses boasts uninterrupted breathtaking panoramic views.The large bedrooms with en suite bathrooms, the spacious indoor and outdoor sitting and dining areas and the cool sea breeze, all combine to create a feeling of discrete luxury.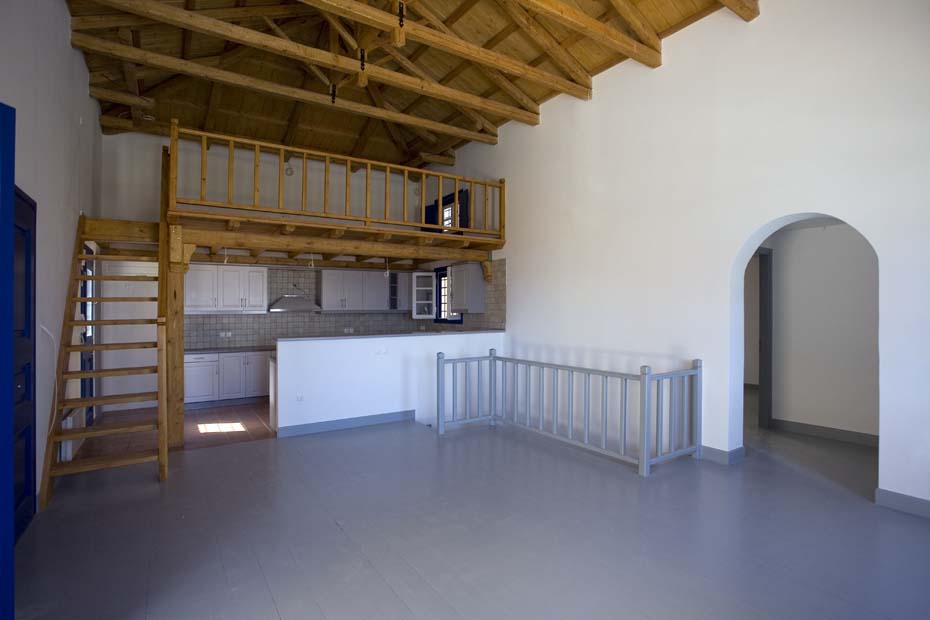 Buying a House in Greece
As developers we have extensive experience with the sale and purchase of property in Greece. For your convenience, we can guide you through the process and recommend notaries, legal and financial advisors. We can also put you in touch with the bank that has financed the project.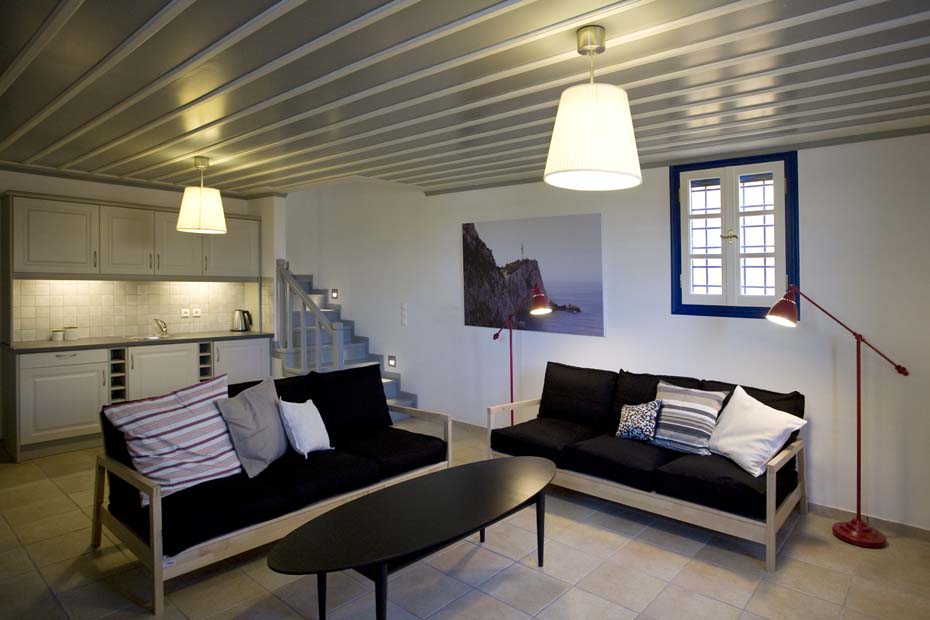 Renting a Spezzie Villa
Our aim is to provide our guests with a relaxing and hassle-free family vacation in one of our fully independent 5-bedroom spacious summer homes. We offer a professional booking service, a trustworthy deposit policy and a welcoming and smooth check-in process.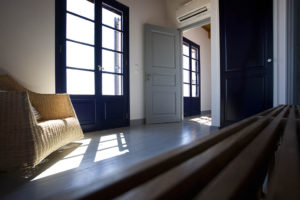 Facilities and Services
Both villas for rent offer a number of services and facilities in order to make your vacation as enjoyable as possible.
Private Pool (3m X 6m).
Amenities: Wi-Fi, Satellite TV, A/C, outdoor dining, children's furniture.
Air Conditioning in all bedrooms and common areas.
Fully equipped kitchen with modern appliances, dishwasher and direct access to outdoor dining area.
Laundry room with clothes washing machine.
Services & FAQ

Moving around the island
Distances are short on Spetses especially if you are staying close to Dapia. A scooter will bring everything even closer but one can also opt for a bicycle or even an electric car. Taxis are available as are the characteristic horse drawn carriages on the island. Don't forget that you can also move around by boat (taxi or caique)! The use of private cars is generally forbidden.

Dining out
There is a multitude of restaurants and tavernas on the island and they cater to almost all needs and wants. Kids will enjoy the options at the Roloi square whilst parents on the other hand should book at Tarsanas and at the Poseidonion.

Neighborhood
The Spezzie Villas are located in the quiet and peaceful residential neighborhood of Kasteli, just above the bustling port of Dapia. Vila Piou is located in the heart of the old port (Palio Limani).

Check-in Check-out
Our check-in time is at 15:00 and check-out time at 12:00. Depending on availability we can of course offer an early check-in or late check-out which will have to be confirmed in writing from us.

Emergencies
Given the cosmopolitan nature of the island, there are sufficient safety and emergency resources available on Spetses: police, coast guard, life guards on organized beaches, doctors and fire-brigade. In any emergency situation please remember to dial 112 - the new European number for emergencies.